Creekside Kids
...faith like a child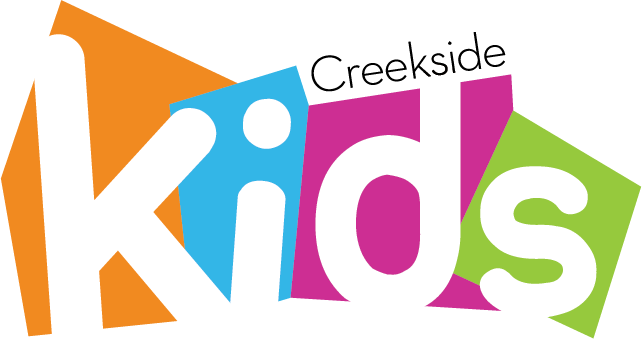 AGES | INFANT – GRADE 6
It's about kids – laughing, playing, singing, having fun and learning about God's love for them and others in a very cool and safe environment. It's about families – learning and growing on their own and together.
 Always A Safe Environment
Creekside Kids is a safe and secure environment for all children. All of our volunteers and leaders are carefully screened and supervised, and a stringent security process for all kids provides parents the assurance that their child is being well cared for during the Sunday service.
New to Creekside
If you are new to Creekside Kids, we invite you to arrive 30 minutes before the start time of the service you'll be attending, then head for the Kids Info Desk and we will help you check-in your child and walk with you to their room.
Preschool
We strive to create the first building blocks of a strong, gospel-centered foundation for our children.  During the weekends, at Creekside Kids, we sing, dance and teach the Bible to the kids. 
K – Grade 6
We work to continue building up a strong, Jesus-centered foundation. Our hope is to partner with parents in the discipleship of their children.
We worship through song, tell stories from the Bible and gather in small groups by age to talk about the Bible together.
Special Friends
For kids needing assistance because of a developmental or physical challenge, we work with parents to understand each child's needs and provide a "Special Friend" for their child to enjoy the lesson with one-on-one support. Our goal is to make Creekside Kids a program for all children.

Creekside Playground is open on Sundays and is available to the general public Monday through Thursday at various seasons throughout the year.  You do not need to be a Creekside attender to enjoy the use of the playground. Admission is free. Aside from regular play, special events/classes are offered throughout the week.  This is a great place for your children to play and for you to meet new friends.
For times and location select the location that is best for you